Monthly Message
by Dean Allen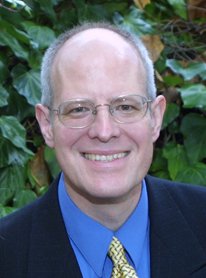 Dean Allen serves as a deacon at SRVBC and is the author of SRVBC's
Monthly Message
Previous Messages:

January 2022
February 2022
March 2022
April 2022
May 2022
June 2022
July 2022
August 2022
September 2022
October 2022
November 2022
You Will Show Me The Path Of Life
October 2022
While we live in this world, we are on the path of life and the Lord is guiding us until we reach our heavenly home. He is with us each step of the way and is working out His will in our lives. The Psalmist said, "You will show me the path of life; in Your presence is fullness of joy; at Your right hand are pleasures forevermore." (Psalm 16:11). This verse reminds us of how the Lord directs us and the great joy we have in Him. Our joy is not dependent on our circumstances nor on the passing pleasures of this world.
The Lord Jesus said in John 14:6, "I am the way, the truth, and the life. No one comes to the Father except through Me." He is the path to eternal life, and there is no other way. The Savior made it clear that the path He takes us on will not be easy but will be eternally rewarding. Jesus said, "Enter by the narrow gate; for wide is the gate and broad is the way that leads to destruction, and there are many who go in by it. Because narrow is the gate and difficult is the way which leads to life, and there are few who find it" (Matthew 7:13,14).
The Christian life is full of trials, difficulties, problems, pain, sorrow, and affliction. There are also times of refreshment, victory, and success. He never promised life would be easy but He did promise His presence with until the end of the age. Each day we walk the path of life with Him by faith; we do not know where He will lead us or what lies ahead.
Genesis 12:1 says, "Now the Lord said to Abram, "Get out of your country, from your family and your father's house to a land that I will show you." The writer of Hebrews speaking of Abraham's faith said, "By faith Abraham obeyed when he was called to go out to the place which he would receive as an inheritance. And he went out not knowing where he was going." Though he did not know where was going, he knew who He was going with, the Lord Himself. When we walk with the Lord on the path he has chosen for us, He gives us the grace to keep going. Sometimes the path is long, steep, rocky, and difficult; but there is more joy and pleasure in the Lord that all the riches of this world. When we have Jesus as our Guide, we will never regret the journey.