Monthly Message
by Dean Allen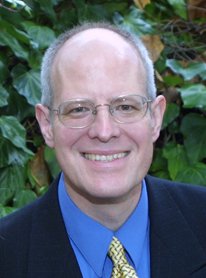 Dean Allen serves as a deacon at SRVBC and is the author of SRVBC's
Monthly Message
Previous Messages:

January 2019
February 2019
March 2019
April 2019
May 2019
June 2019
July 2019
August 2019
September 2019
October 2019
November 2019
Glory To God In The Highest
December 2019
The Christmas story is so familiar to us that many of us know it by heart, But can you imagine if you were hearing it for the very first time the like the shepherds of old? The shepherds were out in the fields, just like they were every night. This night, however, they had a front row seat to hear the heavenly choir of angels as they announced the Savior's birth and sang praises to God. First, it was one unnamed angel speaking to them. Then, all of a sudden, it became a multitude of the heavenly hosts singing praise to God.
Luke 2:9-12 says, "And behold, an angel of the Lord stood before them, and the glory of the Lord shone around them, and they were greatly afraid. Then the angel said to them, "Do not be afraid, for behold, I bring you good tidings of great joy which will be for all the people. For there is born to you this day in city of David a Savior, who is Christ the Lord. And this will be a sign to you: You will find a Babe wrapped in swaddling cloths, lying in a manger."
None of us have seen angels face to face, but they must be the most beautiful creatures; nor have we ever heard angels speak, but they must be the greatest speakers; nor have we ever heard the angels sing, but they must be the greatest singers. The Apostle Paul wrote, "Though I speak with the tongues of men and of angels, but have not love, I have become a sounding brass or a clanging cymbal" (1 Corinthians 13:1). The words and songs of angels are beautiful, powerful, and glorious. As great as they are, they can't compare to Jesus!
Angels know their place and they take it very humbly. Isaiah 6:2-3 says, "Above it stood seraphim; each one had six wings: with two he covered his face, with two he covered his feet, and with two he flew. And one cried to another and said: 'Holy, holy, holy is the Lord of hosts; The whole earth is full of His glory.'" The angels gave all the glory to the Lord! Even the words of their song spoke of His glory. Luke 2:14 says, "Glory to God in the highest, and on earth peace, goodwill toward men!" As believers in Jesus Christ our Savior, let us give all the glory to God for His birth, life, death, and resurrection. He alone is worthy of all the glory. Glory to God in the highest!