Monthly Message
by Dean Allen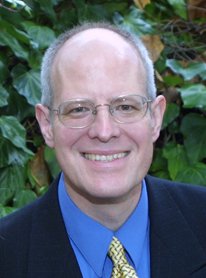 Dean Allen serves as a deacon at SRVBC and is the author of SRVBC's
Monthly Message
Previous Messages:

January 2023
February 2023
March 2023
April 2023
May 2023
June 2023
July 2023
August 2023
September 2023
October 2023
November 2023
Glory To God In The Highest
December 2023
Luke 2:14 tells the story of Christmas so beautifully, "Glory to God in the highest, and on earth peace, good will toward men." The most high God, who dwelt in the glory of heaven, was born into this sinful world to save the last, the least and the lowest, and to give us the blessed gift of eternal life through His sacrifice on the cross. The Apostle Paul wrote in 1 Timothy 1:14, "This is a faithful saying and worthy of all acceptance, that Christ Jesus came into the world to save sinners, of whom I am chief."
The angels praised His name and gave all the glory to God. He brought music to a dead and dying world and the sweet joyous strains of redemption and salvation. To those in darkness, He was the Light of the world; to the hopeless, He was the God of all hope; to the oppressed and enslaved, He was the deliverer; to the hungry, He was the Bread of Life; and to sinners, He was the Savior. How can we not praise and glorify His name with a loud voice?
Long ago, there ruled in Persia a wise and good king. He loved his people and wanted to know how they lived. He wanted to know about their hardships. Often he dressed in the clothes of a working man or a beggar, and went to the homes of the poor. No one whom he visited thought he was their ruler. One day he visited a very poor man who lived in a cellar. He ate the coarse food the poor man ate and spoke very cheerful and kind words to him. Then he left. Later he visited the poor man again and disclosed his identity by saying, "I am your king." The king thought the man would surely ask for some gift or favor, but he didn't. Instead, he said, "You left your palace and your glory to visit me in this dark, dreary place. You ate the coarse food I ate. You brought gladness to my heart! To others you have given rich gifts. To me you have given yourself!"
Is this not exactly what our Lord Jesus Christ did? He came to dwell among us as our Immanuel. He ate what we ate, slept where we slept, walked where we walked and lived as we lived — yet without sin. He came right to us and gave us Himself. Yes, the Giver Himself became the Gift in order to lavish all His wonderful gifts upon us. Christmas is almost here, and we once again celebrate the King's visit to our world and how He died on the cross to save us from our sins and to bring us eternal life and salvation. The Prince of Peace brought us His peace and goodwill to our dark and dreary world.