Monthly Message
by Dean Allen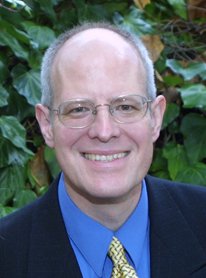 Dean Allen serves as a deacon at SRVBC and is the author of SRVBC's
Monthly Message
Previous Messages:

January 2022
February 2022
March 2022
April 2022
May 2022
June 2022
July 2022
August 2022
September 2022
October 2022
November 2022
Jesus The Light Of The World
December 2022
John 8:12 says, "Then Jesus spoke to them again saying, 'I am the light of the world. He who follows Me shall not walk in darkness, but have the light of life.'" When our Savior was born into this world, He came into a world of darkness. Sin brings darkness, fear, despair, and hopelessness. Isaiah 9:2 tells us, "The people who walked in darkness have seen a great light; those who have dwelt in the land of the shadow of death, upon them a light has shined."
Christmas is a time to put up the Christmas lights which remind us that Christ is the Light of the world. He came to bring us the light of His salvation. Paul told the saints in Colosse, "He has delivered us from the power of darkness and conveyed us into the kingdom of the Son of His love" (Colossians 1:13). Only those who have been born again can walk in the light of Christ. All others walk in darkness.
It is so sad that so many choose darkness over light. They would rather live in the darkness of their sins rather than to come to the light. Jesus said in John 3:20-21, "For everyone practicing evil hates the light and does not come to the light, lest his deeds should be exposed. But he who does the truth comes to the light, that his deeds may be clearly seen, that they have been done in God."
Those who are saved are children of light and walk in the light of God's Word. It is our purpose and desire to bring those in darkness to the light of Christ. The choice is clear: light or darkness. We either follow Christ, the Light of the world, or follow the devil who is the prince of darkness. What is your choice, my friend? Will you choose Jesus, the Light of the world, this Christmas?