Monthly Message
by Dean Allen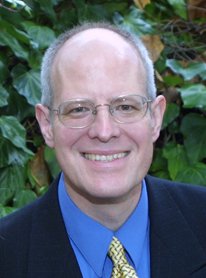 Dean Allen serves as a deacon at SRVBC and is the author of SRVBC's
Monthly Message
Previous Messages:

January 2020
God's Plans For Our Future
October 2019
It is amazing that the God of the universe would have a special plan for our lives. God is concerned about each of His children, down to the most minute details of our lives. God's plans for us are not just spiritual but also physical, mental, emotional, social, material, and financial. Nothing is too big nor too small to escape His notice and concern. He cares about us in the here and now as well as all through into eternity. It is wonderful that God's plans give hope and a future. The Lord says in Jeremiah 29:11, "For I know the thoughts and plans I have for you, says the Lord, thoughts and plans for welfare and peace and not for evil. To give you hope in your final outcome" (Amplified Bible).
Psalm 17:8 says, "Keep me as the apple of Your eye; Hide me under the shadow of Your wings." You can't get any closer to God that that! It is tremendous that God's plans give us hope and a future. For the child of God, these two words, "hope" and "future," go together. Both are based solidly on Christ and His Word. Jesus said in John 14:2-3, "In My Father's house are many mansions; if it were not so, I would have told you. I go to prepare a place for you. And if I go and prepare a place for you, I will come again and receive you to Myself; that where I am, there you may be also." If you think that there are some great mansions on earth, you ain't seen nothin' yet! The ones we're headed for in glory are fully furnished and have our names on them. As great as they will be, they still can't compare to just being where Jesus is for all eternity.
The Apostle Paul was the only person in the history of the world that was caught up into Paradise and heard inexpressible words only to be sent back to earth. I'm sure he didn't want to leave, but he had to come back. Amazingly, God did not allow Him to tell anyone the details of what he had seen and heard. Imagine being in the best place, with the best things, the best music, and hearing the best words, but not being able to share them with anyone. That would be incredibly difficult. Paul was able to say in 1 Corinthians 2:9, "But it is written, 'Eye has not seen, nor ear heard, nor have entered into the heart of man the things which God has prepared for those who love Him.'" May the Lord encourage us with thoughts of heaven and the future that is ours with Him. It will be well worth the wait!