Monthly Message
by Dean Allen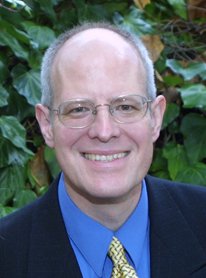 Dean Allen serves as a deacon at SRVBC and is the author of SRVBC's
Monthly Message
Previous Messages:

January 2023
February 2023
March 2023
April 2023
May 2023
June 2023
July 2023
August 2023
September 2023
October 2023
November 2023
All Things Work Together For Good
September 2022
One of the greatest promises in all the Word of God is Romans 8:28, "And we know that all things work together for good to those who love God, to those who are the called according to His purpose." This promise, like so many in the Bible, is conditional. In order to claim it, we must love God and be called according to His purpose. This eliminates all unbelievers and all carnal Christians not walking according to God's will and purpose. It does apply to many believers and is so encouraging. God Himself works all things together for the good, our good, and the good of His church and His work.
Only God can bring beauty out of ashes, streams out of the desert, good out of evil, right out of wrong, justice out of injustice, victory out of defeat, joy out of sorrow, and good out of bad. He sees the bigger picture that we cannot see; He knows why things happen to us. There are times when we see how God worked things together for good in our lives; there are other times, however, when we may not find out until we get to heaven why things happened and how God worked things out for good not only in our lives but in the lives of those around us.
One of the most beautiful examples in Scripture is Joseph. At the time, he didn't understand why he had the dreams he did, why he was sold into slavery by his brothers, why he was falsely accused by Potiphar's wife, why he was locked into prison unjustly, and why the chief cupbearer forgot him. Despite all these things that happened to him, he trusted God and God prospered him. Then the time came for him to become prime minister of Egypt, second in command after Pharaoh. His brothers feared he would take retribution against them, but he told them in Genesis 50:19-20, "Do not be afraid, for am I in the place of God? But as for you, you meant evil against me, but God meant it for good, in order to bring about as it is this day, to save many alive."
God did so many things for Joseph. He brought him out of the prison and into the palace. Joseph held no grudges, had no regrets, and harbored no bitterness against anyone. He saw God's hand in everything and left all the results to Him. But what about us? How do we react when something bad happens to us? Do we pray, thank God, and leave everything in His hands to work all things together for the good, or do we fret, complain, and try to figure a way out of our circumstances by our own wisdom and strength? All things work together for good to those who love God, to those who are the called according to His purpose.