Monthly Message
by Dean Allen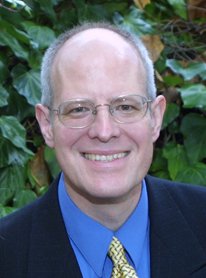 Dean Allen serves as a deacon at SRVBC and is the author of SRVBC's
Monthly Message
Previous Messages:

January 2019
February 2019
March 2019
April 2019
Do All To The Glory Of God
September 2018
The Apostle Paul said in 1 Corinthians 10:31, "Therefore, whether you eat or drink, or whatever you do, do all to the glory of God." One of the highest callings we as believers have is to live our lives to the glory of God. But what does that really mean in a practical sense? How do we glorify the Lord? It goes beyond what we may call "spiritual things" and includes all things.
Doing all to the glory of God is a mindset, an attitude to please God and do everything as unto Him, for His sake, and for His honor. It is putting one's heart into whatever we do and doing it for Jesus. It is being thankful to God and using what He has given us. When we do this, life become so much more rewarding and exciting.
We can glorify God in our worship, Bible reading and study, prayers, church attendance, witnessing, and service for the Lord. But we can also glorify God in our work, school, and play. We can eat and drink to the glory of God; we can do our chores and errands to the glory of God; we can raise our kids and teach them to the glory of God. We can drive, commute, listen to music, sing, and spend time with our families to the glory of God. We can even sleep to the glory of God. As you can see, we can do everything to the glory of God.
But what happens if we don't do all to the glory of God? Suppose we just go through motions, not really caring, not really doing what we do for the Lord? Ecclesiastes 1:2 says, "Vanity of vanities, says the Preacher; vanity of vanities, all is vanity." If we don't do all to the glory of God, it is vanity. We are wasting our time, squandering our opportunities, and losing out on so many beautiful blessings.
Dwight Pentecost once said, "The theme of the glory of God runs throughout the Word of God. God's method of revealing His glory is to take lowly things, things that have no glory in themselves, and to transform them and use them as instruments to reveal His glory so that He may be glorified. He has chosen us that we might be instruments to bring glory to God. I want Christ to be manifested in my body, whether it be by life, or by death. The compelling motive in the life of the child of God must be to glorify God." May we do all to the glory of God!