Monthly Message
by Dean Allen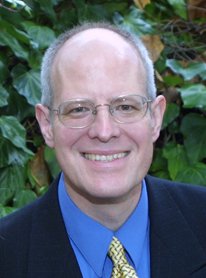 Dean Allen serves as a deacon at SRVBC and is the author of SRVBC's
Monthly Message
Previous Messages:

January 2019
February 2019
March 2019
April 2019
Fathers: Men Of Faith
June 2018
We thank the Lord for our godly fathers, men of faith. A father is a teacher, counselor, mentor, leader, example, role model, comforter, helper, discipliner, and friend. Much is said of a mother's love, and her love is the apex of all loves, but the love of a father is strong, deep, tender, compassionate, and wonderful. God is our heavenly Father, and He desires that earthly fathers follow His example.
We cannot choose our fathers, nor can our fathers choose us. God brings it about according to His will. The father is the central figure in the home with the greatest responsibility. The Apostle Paul writes in Ephesians 6:4, "And you, fathers, do not provoke your children to wrath, but bring them up in the training and admonition of the Lord." He also says in Colossians 3:21, "Fathers, do not provoke your children, lest they become discouraged." Though Paul was not an earthly father himself, he was a spiritual father to Timothy, Titus, and others, and his words are directed by the Holy Spirit.
Paul tells fathers first what not to do: do not provoke them to wrath lest they become discouraged. The father must have a strong hand, and a loving heart in all his dealings with his children. He is both a man of steel and a man of velvet; his role is so vital today, and the way he speaks, acts, and responds to his kids will shape their lives for the present and well into the future. A bad experience with one's father can mar and scar a child for life.
In turning to the positive, Paul encourages fathers to bring them up in the training and admonition of the Lord. Human fathers are learning from the Lord daily and must put love into action, spend time with their children, be positive, inspire, and encourage. Just a smile, a word of encouragement, a pat on the back goes a long way in raising our kids. No matter what we say, children will respond better to our actions than to our words. If they see a humble, loving dad who listens, cares and spends time with them it makes all the difference.
A devoted father came into the room where his eight-year old son was dying of an incurable disease. The child sensing that he was not going to get well asked his father, "Daddy, am I going to die?" "Why, son, are you afraid to die?" he asked. The child looked up into the eyes to his father and replied, "Not if God is like you, Daddy!" The more we are like our heavenly Father, the more our children will love Him and us. D.L. Moody said, "A man ought to live so that everybody knows he is a Christian, and most of all, his family ought to know." Let us all honor our fathers and appreciate all they do for us every day.