Monthly Message
by Dean Allen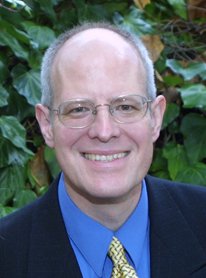 Dean Allen serves as a deacon at SRVBC and is the author of SRVBC's
Monthly Message
Previous Messages:

January 2020
February 2020
March 2020
April 2020
May 2020
June 2020
Godly Mothers: Women Of Faith
May 2019
There are many godly mothers throughout the Bible. God created mothers and He takes delight in them, especially in godly mothers. In the Old Testament there is an expression, "a mother in Israel." It is used twice by two significant women. When Deborah arose as a judge over Israel, she said in Judges 5:7, "Village life ceased, it ceased in Israel, until I, Deborah, arose a mother in Israel." It is also spoken by an unnamed mother in the days of David, who said it to Joab who was about to destroy a city to capture and kill the rebel Sheba, the son of Bichri. She cried out, "I am among the peaceful and faithful in Israel. You seek to destroy a city and mother in Israel. Why would you swallow up the inheritance of the Lord" (2 Chronicles 20:19)? In both cases these were strong, wise women, taking a leading role among their people.
In the New Testament, wherever the gospel was preached it always elevated the plight and position of women. Where would our society be without mothers? Where would the church and the Christian households be without godly mothers? God is searching throughout the earth for the precious godly mothers to stand up, fulfill their roles, and serve the Lord. Sarah, Hannah, the unnamed Shunammite woman, and Elizabeth all had this in common: they were barren and unable to bear children, but God worked a miracle in each of their lives to give them sons: Isaac, Samuel, an unnamed son, and John the Baptist, respectively. God loves happy endings!
If God so commends mothers, should we not commend them also? We thank the Lord for each mother in our church, the stay-at-home mothers as well as the working mothers, the homeschool teachers as well as those who send their kids off to Christian and other schools. They do all in their power to raise their kids in the fear of the Lord. The job of a mother is the most difficult, time-consuming, sacrificial, and loving position anyone could have. Godly mothers are rarely compensated adequately in this world, but their reward in heaven may supersede that of the great preachers, teachers, elders, and missionaries we have known. Just imagine the Lord Jesus Christ bringing out the biggest, brightest, and most beautiful crowns and the angels wondering who will receive these great crowns. Would they be for the apostles, the patriarchs, or the prophets? No, they are for the godly mothers. Let us thank the Lord for our godly mothers, who are women of faith.