Monthly Message
by Dean Allen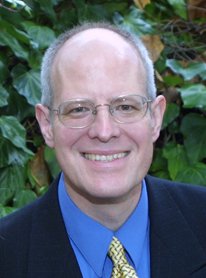 Dean Allen serves as a deacon at SRVBC and is the author of SRVBC's
Monthly Message
He Is Risen As He Said
April 2020
The two angels at the tomb announced to the women that Jesus rose just as He said He would. Matthew 28:5-7 tells us, "But the angel answered and said to the women, 'Do not be afraid, for I know that you seek Jesus who was crucified. He is not here; for He is risen, as He said. Come see the place where the Lord lay. And go quickly and tell His disciples that He is risen from the dead, and indeed He is going to Galilee; there you will see Him. Behold, I have told you.'"
Jesus prophesied His death and resurrection on at least three occasions. In Luke 18:31-32, it says, "Then He took the twelve aside and said to them, 'Behold, we are going up to Jerusalem, and all things that are written by the prophets concerning the Son of Man will be accomplished. For He will be delivered into the hands of the Gentiles and will be mocked and insulted and spit upon. They will scourge Him and kill Him. And the third day He will rise again.'" The resurrection of Jesus Christ from the dead is one of the greatest demonstrations of God's power in all the Scriptures. That same power that raised our Savior from the dead is available to us through the power of the Holy Spirit.
The resurrection of our Lord Jesus Christ is one of the most proven facts in history, both by the Scriptures and eyewitness accounts. We celebrate Easter each year. It is the most holy day in all Christianity. Merrill F. Unger in his book, "The New Unger's Bible Handbook," noted all the times that Christ appeared to His people after His resurrection:
To Mary Magdalene Jn 20:14-18; Mk 16:9
To the women returning from the tomb Mt 28:8-10
To Peter later in the day Lk 24:34; 1 Cor 15:5
To the disciples going to Emmaus in the evening Lk 24:13-31
To the apostles (except Thomas) Lk 24:36-45; Jn 20-19-24
To the apostles a week later (Thomas present) Jn 20:24-29
In Galilee to the seven by the Lake of Tiberias Jn 21:1-23
In Galilee on a mountain to the apostles and 500 believers 1 Cor 15:6
At Jerusalem and Bethany again to James 1 Cor 15:7
At Olivet and the ascension Acts 1:3-12
To Paul near Damascus Acts 9:3-6; 1 Cor 15:8
To Stephen outside Jerusalem Acts 7:55
To Paul in the temple Acts 22:17-21; 23:11
To John on Patmos Rev 1:10-19
Let us rejoice in our risen Savior this Easter and every Sunday morning as we gather in His name to celebrate the Lord's Supper and to hear from the Word of God. He is risen, just as He said.