Monthly Message
by Dean Allen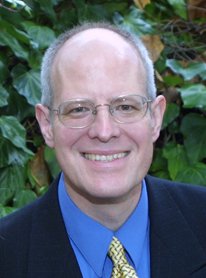 Dean Allen serves as a deacon at SRVBC and is the author of SRVBC's
Monthly Message
Previous Messages:

January 2019
February 2019
March 2019
April 2019
Victory Over Death
April 2018
The Lord Jesus Christ died for our sins and rose again. He is the Risen King! He conquered sin, death, the devil, and the world, by dying on the cross and rising from the dead. The Apostle Paul in writing to the Corinthians said, "For this corruptible must put on incorruption, and this mortal must put on immortality, then shall be brought to pass the saying that is written, 'Death is swallowed up in victory. O Death, where is your string? O Hades, where is your victory?' The sting of death is sin, and the strength of sin is the law. But thanks be to God, who gives us the victory through our Lord Jesus Christ" (1 Corinthians 15:53-57).
The word "victory" in the Greek is the word "nike." Three times in this passage Paul used it in connection with the resurrection of our Savior. It is such a strong word, a positive word, a triumphant word. The hymn writer said, "Up from the grave He arose, with a mighty triumph o'er His foes; He arose a victor from the dark domain, and He lives forever with His saints to reign; He arose! He arose! Hallelujah! Christ arose."
Of all the victories this world has ever seen, the resurrection of Christ is by far the greatest. Earthly victories are temporal; Christ's victory is eternal. Earthly victories must be repeated again and again; Christ's victory was achieved once, never needing to be done again. Earthly victories are shared only by a few; he victory of Christ is shared by all who believe. Resurrection Day is the greatest day of the year. It supersedes any other day.
The story is told of a little girl whose home was near a cemetery, and in order to go to the store, she had to follow a path that led through the cemetery. But this little girl never seemed to have any sense of fear, even when she returned through the cemetery at dusk. Someone said to her, "Aren't you afraid to go through the cemetery?" "Oh, no," she replied, "I'm not afraid, for my home is just beyond." For us as believers, our home is just beyond this world, just beyond death and the grave.
Let us rejoice this Easter that Christ rose from the dead, and one day we will rise to be with Him in heaven for ever. Someone once said, "Because of Good Friday you can look back and not be afraid; because of Easter you can look ahead and not be afraid; because of Ascension Day you can look up and not be afraid; and because of Pentecost you can look inward and not be afraid." What a victory we have in Jesus, our Risen King!