Monthly Message
by Dean Allen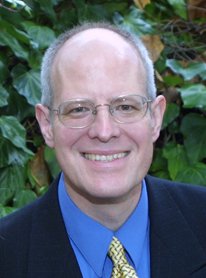 Dean Allen serves as a deacon at SRVBC and is the author of SRVBC's
Monthly Message
Previous Messages:

January 2023
February 2023
March 2023
April 2023
May 2023
June 2023
July 2023
August 2023
September 2023
October 2023
November 2023
God's grace is amazing in every way. God saved us by His grace; He keeps us by His grace, and He strengthens us by His grace. Grace is more than a doctrine. It is God's daily provision, protection, and power in our Christian lives. God's grace is His unmerited favor, unlimited power, and unbelievable guidance. We can't live without it.
The Apostle Paul wrote, "For by grace you have been saved through faith, and that not of yourselves, it is the gift of God, not of works lest anyone should boast" (Ephesians 2:8-9). God showed His unmerited favor to us, His sinful creatures. His mercy did not give us what we deserved, and His grace gave us what we did not deserve. May we never forget salvation is totally of the Lord, and we did not and do not deserve it.
G.W Knight once said, "When a person works an eight-hour day and receives a fair day's pay for his time, that is a wage. When a person competes with an opponent and receives a trophy for his performance, that is a prize. When a person receives appropriate recognition for his long service or high achievements, that is an award. But when a person is not capable of earning a wage, can win no prize, and deserves no award — yet receives such a gift anyway — that is a good picture of God's unmerited favor. This is what we mean when we talk about the grace of God."
2 Corinthians 12:9 says, "And He said to me, 'My grace is sufficient for you, for My strength is made perfect in weakness.' Therefore most gladly I will rather boast in my infirmities, that the power of Christ may rest upon me." Paul prayed three times that God would remove the thorn in his flesh, but the Lord replied, "My grace is sufficient for you." God's grace is exactly what we need every day, one day at a time.
God does not give us tomorrow's grace until tomorrow. Each day has an abundant provision of His grace. D.L. Moody once said, "A man can no more take in a supply of grace for the future than he can eat enough today to last him for the next six months; or take sufficient air into his lungs to sustain life for a week to come. We must draw upon God's boundless stores of grace from day to day, as we need it." As we walk along the road of life, God is leading us on to victory by His grace, one step and one day at a time. It is better to have God's grace through a trial than to have relief from that trial. Amazing grace!