Monthly Message
by Dean Allen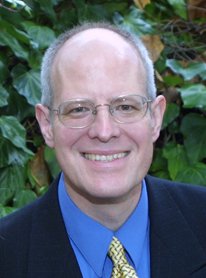 Dean Allen serves as a deacon at SRVBC and is the author of SRVBC's
Monthly Message
Previous Messages:

January 2023
February 2023
March 2023
April 2023
May 2023
June 2023
July 2023
August 2023
September 2023
October 2023
November 2023
Just A Closer Walk With Thee
March 2022
There is not a higher aspiration for the believer in Christ than to walk closer with the Lord. The word "aspiration" is defined as "a strong desire or ambition as for advancement or honor." There is no better desire than to walk with the Lord closer and closer and to please Him more and more. Abraham walked with God and was called the friend of God; Moses walked with God, and the Lord spoke to him face to face; and John walked with the Lord and reclined on His bosom. A close walk with the Lord is not just for the great heroes of the faith but for every believer.
James wrote, "Draw near to God and He will draw near to you. Cleanse your hands, you sinners; and purify your minds you double-minded" (James 4:8). He indicates to have to a closer walk with our Lord Jesus Christ, we must do three things: draw near to Him, cleanse our hands, and purify our minds. The question is, "Am I someone the Lord would walk with? Are there any places that I go where the Lord would be unwelcome or would not want to be?" It is indeed challenging for each one of us.
To draw near to the Lord is an act of our will. He will never force His way into our lives. Hebrews 10:22 says, "Let us draw near with a true heart in full assurance of faith, having our hearts sprinkled from an evil conscience and our bodies washed with pure water." We must have clean hands and purified minds in order to walk with the Lord and to serve Him. This world is filthy, and we need clean hands and a purified mind daily.
The unknown hymnwriter said, "I am weak but Thou art strong, Jesus keep me from all wrong; I'll be satisfied as long as I walk, let me walk close to Thee. Through this world of toil and snares, If I falter, Lord, who cares? Who with me my burden shares? None but Thee, dear Lord, none but Thee. When my feeble life is o'er, time for me will be no more; guide me gently, safely o'er to Thy kingdom shore, to Thy shore. The refrain says, "Just a closer walk with Thee, grant it Jesus, is my plea. Daily walking close to Thee, let it be, dear Lord, let it be."
We can be as close to the Lord as we want to be, for as much as we want a closer walk with Him, He wants it with us even more. We are the ones who let the people and things of this world get in the way. How sad! There is no one in this world like Jesus nor is there anyone in heaven like Him. May this be our aspiration and prayer: just a closer walk with Thee.