Monthly Message
by Dean Allen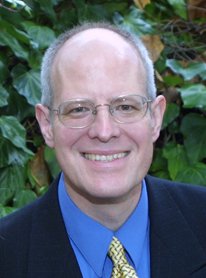 Dean Allen serves as a deacon at SRVBC and is the author of SRVBC's
Monthly Message
Previous Messages:

January 2022
February 2022
March 2022
April 2022
May 2022
June 2022
July 2022
August 2022
September 2022
My Whole Being Thirsts For God
February 2022
Psalm 42:1-2 says, "As the deer pants for the water brooks, so pants my soul for You, O God. My soul thirsts for God, for the living God. When shall I appear before God?" Is your whole being thirsting for God? We live in this dry and thirsty world, like a desert, arid and parched. The Lord Jesus Christ is the only one who can satisfy our thirst. The Savior told the woman at the well, "Whoever drinks of this water will thirst again, but whoever drinks of the water that I shall give him, will never thirst. But the water that I shall give him will become in him a fountain of water springing up into everlasting life" (John 4:13).
The song writer wrote, "And Jesus said come to the water, stand by My side; I know you are thirsty, you won't be denied. I felt every teardrop when in darkness you cried, and I strove to remind you that for those tears I died." Our eternal thirst is quenched in Jesus. As Christians we thirst for Him, His presence and His Word. Nothing else satisfies us in this world. David, while in the wilderness of Judah, wrote, "O God, You are my God; Early I will seek you; My flesh longs for You in a dry and thirsty land where there is no water." The closer we get to our Lord, the closer we want to draw to Him. We live in this world, but we are not of this world.
Nothing in this life on earth offers any true fulfillment or satisfaction. Jeremiah 2:13 says of Israel, "For My people have committed two evils: they have forsaken Me, the fountain of living waters, and hewn for themselves cisterns – broken cisterns that can hold no water." The cisterns of this world with all their glitz, glamor, and glitter offer us nothing. The people in the world love celebrities and their lifestyles, but the rich and famous people aren't happy either. Only those who know Jesus are truly happy and satisfied. We long to leave this sinful world and go to be with our Savior. F.F. Bruce said, "The soul's deepest thirst is for God Himself, who has made us so that we can never be satisfied without Him." There are those who have the thirst for knowledge, power, peace, happiness, fulfillment, satisfaction, money, and material things; yet these things are but a mirage in the desert for all the thirsty people. Let us thirst for God and Him alone! Those who drink at His well find their souls to be well.