Monthly Message
by Dean Allen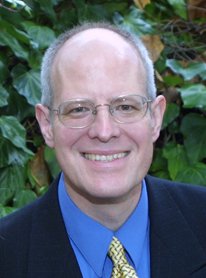 Dean Allen serves as a deacon at SRVBC and is the author of SRVBC's
Monthly Message
Previous Messages:

January 2019
February 2019
March 2019
April 2019
Do Everything In Love
February 2018
Love is the hallmark of Christianity. God loved us and sent His precious Son to die on the cross for our sins. The Lord Jesus loved us and gave Himself for us. He has now sent us out into the world as His ambassadors to love others as He loved us and to win them to Himself. February is often called the love month due to Valentine's Day falling on the fourteenth. Love never goes out of style and is more powerful than any other force in the world. As beautiful as true love is among people, however, it can never compare to God's love, and when God's love flows through people it has profound results.
The Apostle Paul said in 1 Corinthians 16:14, "Let all you do be done in love." The Amplified Bible says, "Let everything you do be done in love (true love to God and man as inspired by God's love for us)." God's love can melt the hardest heart, restore the most broken life, and triumph over the most deplorable conditions. It is easy to love those whom we care about but only God's love can reach out to strangers, to the unloved, and to our enemies. When our motive is love, our mission is love, and our manner is love, great things can happen in the lives of those around us.
A little four-year-old African girl had been sold as a slave. She had never known what love was. Even her name, Keodi, meant "Nobody loves me!" When she grew to be about ten years old, her body became covered with ugly sores. The natives turned her out and would have nothing to do with her. But some kind missionaries took Keodi in and cleaned her up, cared for her sores, and put clothes on her.
At first, she could not believe any one loved her. She went about saying, "I am only Keodi; nobody loves me." The missionaries told her that Jesus loved her and tried to teach her what love meant. Then she looked down at her dress, clean body and bandaged sores, and said, "Is this love?" They told her that it was. Yes, love is shown by kindness and giving. 1 John 3:18 says, "My little children, let us not love in word or in tongue, but in deed and in truth."