Monthly Message
by Dean Allen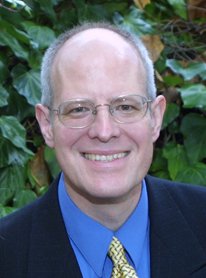 Dean Allen serves as a deacon at SRVBC and is the author of SRVBC's
Monthly Message
Previous Messages:

January 2023
February 2023
March 2023
April 2023
May 2023
June 2023
July 2023
August 2023
September 2023
Put On The New Self
January 2022
Colossians 3:8-10 says, "But now put off all of these: anger, wrath, malice, blasphemy, filthy language out of your mouth. Do not lie to one another, since you have put off the old man with his deeds, and have put on the new man who is renewed in knowledge according to the image of Him who created him." In Scripture, whenever it tells us to put off something it also tells to put on something else instead. This is the case in our text.
Paul notes those fleshly characteristics to put off in verse 8, then shows us what to put on in verses 12-13: tender mercies, kindness, humility, meekness, longsuffering (patience), forbearance, forgiveness, and most of all love. We should always strive to put these virtues into action in our daily lives.
Just as we put on our clothes before we leave in the morning, so we must also put on the new man or the new self, which is the life of Christ. Romans 13:14 says, "But put on the Lord Jesus Christ and make no provision for the flesh, to fulfill its lusts." We can't give the flesh an inch, or it will take a mile. The devil looks for the cracks in our armor. Paul, in speaking of our spiritual warfare, tells us, "Put on the whole armor of God, that you may be able to stand against the wiles or schemes of the devil" (Ephesians 6:11).
When the Roman youth reached manhood, they put on the Toga Virilis, the robe of manhood. It was a special ceremonial day, a great day for them. For the believer in Jesus Christ we have something infinitely better than an outer symbol like that. We have Christ who lives His life through us. Paul distinguished between the outward circumcision of the flesh and the inward circumcision of the heart. How we live shows the true nature of our hearts.
John Piper said, "Christianity is not like any other school. It is not a moral self-improvement course. You don't just sign up and work hard to change yourself. That's the school of legalism, not the school of grace. In the school of Christ change comes in a totally different way, by grace through faith, so that the schoolmaster gets all the glory not the student." Let us then grow in grace and in the knowledge of our Lord and Savior, Jesus Christ. He wants to change us from the inside so we can be a blessing for Him on the outside. May He give us spiritual 20/20 vision this year.