Monthly Message
by Dean Allen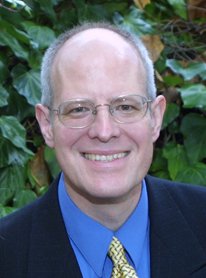 Dean Allen serves as a deacon at SRVBC and is the author of SRVBC's
Monthly Message
Previous Messages:

January 2020
February 2020
March 2020
April 2020
May 2020
June 2020
A New Beginning With God
January 2019
As we begin a new year, we step out in faith trusting the Lord for what may come in 2019. The Apostle Paul in writing to the Ephesians said, "Be renewed in the spirit of your mind, and that you put on the new man which was created according to God, in true righteousness and holiness" (Ephesians 4:23-24). The year is new, and our attitude should be new as well. May the Lord help us to leave behind all things from this past year, whether good or bad, and move forward with the Lord in growth, thankfulness, faith, trust, peace, and joy.
It is inevitable that as we move into the new year, some of the same problems, burdens, worries, and trials follow us into the new year. How then can we have a new beginning with God? The key is that it starts with our attitude, outlook, and perspective. Has the Lord ever left us? Has the Lord ever failed us? Has the Lord ever let us sink on our own? No, no, and no! His promises are Yes, and Amen. He is with us, and just as He saw us through last year, He will do the same in the new year.
There will be new blessings for the new year as well as new trials. God isn't finished with us yet. We need His renewal, revival, and restoration in our lives. We set goals; we prioritize our tasks, and we trust God for whatever may come. There will be crosses and thorns to bear, but God's grace will see us through. Someone once said, "Pain is inevitable. Misery is optional." So, with a renewed mind and attitude, we can move forward with a new beginning.
Frances Ridley Havergal, in her wonderful hymn, wrote, "Another year is dawning: Dear Father, let it be, in working or in in waiting, another year with Thee; Another year of progress, another year of praise, another year of proving Thy presence all the days. Another year of mercies, of faithfulness and grace; Another year of gladness in the shining of Thy face; Another year of leaning upon Thy loving breast; Another year of trusting, of quiet, happy rest. Another year of service, of witness of Thy love; Another year is dawning; Dear Father, let it be, on earth or else in heaven, another year for Thee." Yes, there is a new beginning with God.