Monthly Message
by Dean Allen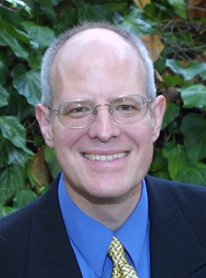 Dean Allen serves as a deacon at SRVBC and is the author of SRVBC's
Monthly Message
Previous Messages:

January 2018
February 2018
March 2018
April 2018
May 2018
June 2018
July 2018
August 2018
September 2018
October 2018
November 2018
Rejoice, Immanuel Has Come
December 2018
Isaiah 7:14 says, "Therefore the Lord will give you a sign: Behold, the virgin shall conceive and bear a Son, and shall call His name Immanuel." This prophecy was proclaimed hundred of years before Christ was born in Bethlehem. The word "Immanuel" means "God with us," and is a very appropriate name for our Lord who came down from heaven to earth to dwell among us, or as it may be rendered, "to tabernacle among us." God became flesh in the Person of Jesus Christ His Son to live among us, to teach, preach, heal, show us what God is like, and most importantly, die on the cross for our sins.
In Matthew 1:23, the angel in speaking to Joseph applies this verse to Christ, saying, "Behold, the virgin shall be with child, and bear a Son, and they shall call Him Immanuel, which is translated, 'God with us.'" God always fulfills His prophecies and in this case this message to Joseph is so glorious! Imagine God coming to dwell among His people Israel as their Messiah.
The hymn writer said it well, "O come, O come Emmanuel, to free your captive Israel. That mourns in lonely exile here, until the Son of God appear. Rejoice, rejoice O Israel, to you shall come Emmanuel." Interestingly, in the Hebrew the word is spelled "Immanuel," but in the Greek, it is spelled "Emmanuel." Both mean the same thing.
John 1:14 says, "And the Word became flesh and dwelt among us, and we beheld His glory, the glory as of the only begotten of the Father, full of grace and truth." The Lord Jesus Christ is God become man. Thus, He was perfect God and perfect Man in His one glorious person.
Hebrews 4:15 reminds us, "For we do not have a High Priest who cannot sympathize with our weaknesses, but was in all points tempted as we are, yet without sin." We rejoice that Immanuel has come and saved us. No matter what we go through in life, our blessed High Priest prays for us, is always with us, helps us, guides us, and comforts us. He knows us so well and knows what is best for us. Let us continue to live for Him and for His glory, trusting in Him day by day. Rejoice, Immanuel has come!