Join us on Sunday, December 14th at 11:30AM for a special Christmas Celebration, with seasonal music from our three choirs.

Bring the kids and join us on Tuesday, December 16th at 7:30PM for a Christmas Puppet Show by our Heavenly Hands Puppeteers, with music and a lesson you won't soon forget!


Communion at SRVBC isn't just quarterly or monthly -- it takes place every Sunday. We always begin our Sunday services by remembering Christ's sacrifice for us.

Prayer changes everything. Join our Men's Prayer Meeting every Monday night at 7:30PM for an intimate time of open hearts before God.
Join one of our dynamic Women's Bible Studies on Monday nights at 7:30PM or Thursday mornings at 10:00AM.

Be transformed by God's truth. Join us every Wednesday night at 7:30PM for an in-depth Bible Study on biblical principles and key lessons from scripture.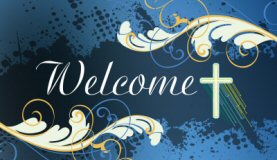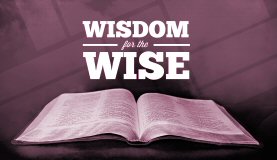 WELCOME TO SRVBC
The San Ramon Valley Bible Church is an independent, non-denominational, evangelical, Bible-believing church. You are always welcome at SRVBC!

We preach the historic Christian faith as taught by Christ and the Apostles. Our services are characterized by orderly informality. Our goal is to teach every believer the Word of God that they may become spiritually mature in Christ. Our desire is that every life which passes through our doors will find the light of God's saving grace and the warmth of His endless love.
SUNDAY SERMONS
Speakers This Month
November 2
Dean Allen
November 9
Bill Murray
November 16
Adel Akl
November 23
Thanksgiving
Celebration
November 30
Rajeev Nicholas
MONTHLY MESSAGE
Give Thanks To The Lord
The Lord is so good, and He is worthy of our thanks and praise. Everything He does is perfect, and He is faithful all through the years. The Psalmist says, "It is good to give thanks to the Lord, and to sing praises to Your Name, O Most High; To declare Your lovingkindness in the morning, and Your faithfulness every night" (Psalm 92:1). How can we thank Him enough!