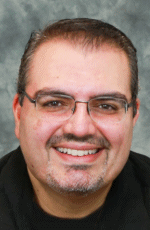 Take Me Back
Randy Akl
Revelation 3:14-18
The greatest problem facing Christianity today is apathy. Scriptures refer this to as "lukewarmness," and God warns the Church of Laodicea through John's letter in Revelation that it's better to be hot or cold than lukewarm. Let us regularly check our spiritual temperature by asking ourselves three questions:
Do I have a willing spirit?
Do I have a tender heart?
Do I have a hopeful outlook?
Additional scripture references: Psalm 51:10; 2 Kings 22:19-20; Proverbs 28:14; Romans 2:5; Ephesians 4:18; Hebrews 3:8,13; Romans 10:17; Hebrews 6:11; Haggai 2:9
< Back
Download Audio
Share Video