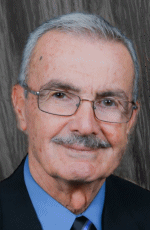 What Shall I Do With Jesus?
Adel Akl
Matthew 27:15-26
Like Pilot and Festus in the New Testament, we have a decision to make about Jesus. We have heard and seen all the evidence of His love and sacrifice for us. What will we do with Him? This introspective sermon helps us by answering these questions:
What can we do with Jesus?
Does it really matter?
Additional scripture references: Romans 3:23; 2 Corinthians 6:2
< Back
Download Audio
Share Video