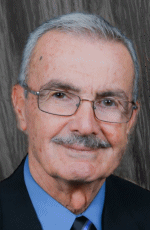 The Man That God Uses
Josephus the historian wrote the following about Joshua: "Joshua lived forty years in Egypt and forty years in the wilderness. He had endured hardship, privation, fought God's enemies, and faced a false report in the wilderness. He had seen the giants. After eighty years of faithful service, God spoke to him and placed him in a place of great leadership." He found success in all He did for the Lord.
This inspirational sermon about the life of Joshua focuses on several key character traits:
He was an ordinary man.
He was a dedicated and determined man.
He was a courageous man.
He was a decisive man.
He was a faithful and loyal man.
Additional scripture references: Joshua 1:1; Numbers 11:28; Exodus 17:9-10; Exodus 33:11; 1 Kings 19:19; Deuteronomy 34:9; Joshua 1:5; Luke 19:17; Numbers 14:-10; Hebrews 12:3; Exodus 17:13; Joshua 1:6-7; Joshua 24:14-15
< Back
Download Audio
Share Video