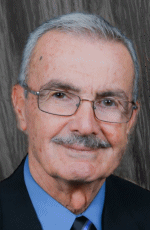 A Godly Father
It has been said that "a child is not likely to find a Father in God unless he finds something of God in his father." It is so important for us to be the kind of parents that will make our children want to honor their father and mother. This Father's Day sermon provides three keys to becoming the kind of father that God desires:
Live a life worthy of the Gospel of Christ.
Be an example in all things.
Be deeply-rooted in the Word of God.
< Back
Download Audio
Share Video