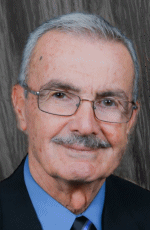 Are We Fruitful?
As we carry on with our lives, we are being watched by all kinds of people evaluating our Christianity, our devotion to our mission. We are measured by the Christian fruits we bear. The question then to ask ourselves is, "Are we fruitful?" This challenging sermon focuses on two points:
The source of a fruitful life
The answer to the question "How can I be fruitful?"
Additional scripture references: Matthew 7:20; Galatians 5:22-23; John 15:5; Colossians 1:10
< Back
Download Audio
Share Video