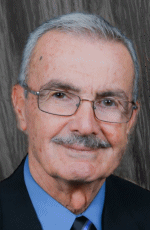 A Matter Of Gain Or Loss
Adel Akl
Philippians 3:1-8
Jesus had something to say about profit and loss. He showed that in the mad rush for gain, for power and prestige, something else is of the utmost importance — the realization of salvation and growth in Him. Two poignant points are examined:
Life is too short to be wasted.
How are you living your life?
Sooner or later, everyone will run out of time on this earth, but we will never run out of eternity. Let us make plans for what comes after our time here is finished.
Additional scripture references: Mark 8:36-37; James 4:14; Philippians 1:21; Luke 12:16-20; Psalm 39:4; Proverbs 4:23; Proverbs 23:26; Genesis 8:21; Jeremiah 17:9; Psalm 51:10; Matthew 5:6;
< Back
Download Audio
Share Video