Monthly Message
by Dean Allen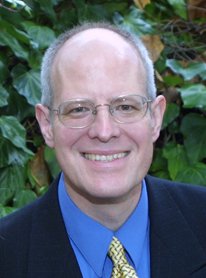 Dean Allen serves as a deacon at SRVBC and is the author of SRVBC's
Monthly Message
Previous Messages:

January 2022
February 2022
March 2022
April 2022
May 2022
June 2022
July 2022
August 2022
September 2022
October 2022
November 2022
Godly fathers love God, their wives, and their children. They put their faith into action. They are not afraid to stand firm without compromise, hypocrisy, or pretense. They lead by example. They are found anywhere and everywhere. They do not call attention to themselves but rather serve God humbly and give all the glory to Him. They stand for the right and stand against the wrong. They admit when they are wrong, ask for forgiveness, and learn from their mistakes. They are not perfect, but they are men of faith.
In 1 Corinthians 16:3, 4, Paul wrote, "Watch, stand fast in the faith, be brave, be strong. Let all that you do be done with love." This text could be used for a seminar on successful fatherhood. It is not based on psychology or philosophy but comes from the heart of our Heavenly Father as revealed in His Word. It shows that it is possible to live for heaven while on this earth.
A godly father watches and prays and he trusts God to work things out. He stands in the faith and walks by faith, not depending on his own understanding. He is brave and strong with a courage that only God can give, and he does everything with love. It is a simple recipe, with simple wholesome ingredients, with no worldly preservatives, fillers, or fleshly by-products. Heat and serve over humility at every meal.
The Gaither Vocal Band sang the wonderful words, "Men full of compassion, who laugh and love and cry. Men who'll face eternity and aren't afraid to die. Men who'll fight for freedom and honor once again. He just needs a few good men." God can do more with a few than anyone else can with many. God can use common ordinary men to do extraordinary things. Someone once said, "The measure of a man's real character is what he would do if he knew he would never be found out." But, alas, God sees and hears everything. We can hide anything from anyone and everyone but nothing from God.
Let us honor our fathers, appreciate them, and help them in every way. The best Father's Day gift is a heart full of thankfulness and obedience the other three hundred sixty-four days as well. May we all be men of faith!