Monthly Message
by Dean Allen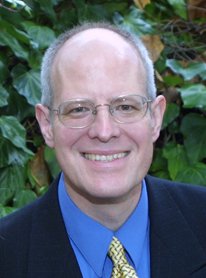 Dean Allen serves as a deacon at SRVBC and is the author of SRVBC's
Monthly Message
Previous Messages:

January 2019
February 2019
March 2019
April 2019
Live A Life Worthy Of The Lord
March 2018
What is your primary goal in life? To be successful in the world? To make a lot of money? To wield power and influence over others? To be popular and have many friends? To live a long and healthy life? Many pursue these goals, but they are far less than what God would have us strive for. The Apostle Paul writes, "And we pray this in order that you may live a life worthy of the Lord and may please him in every way: bearing fruit in every good work, growing in the knowledge of God." (Colossians 1:10, NIV) What a greater and higher goal: to live a life worthy of the Lord!
What does it mean for us to live a life worthy of the Lord? It involves being holy, faithful, obedient, sincere, loving, useful, and fruitful for God and His kingdom. Wow! Now that is something worthy of pursuing and striving for in this life! When we live this way, we are a blessing to others and when we leave this earthly scene, we leave it better than we arrived; we leave behind the beauty and fragrance of Christ. If you knew that today was the last day of your life, how would you live it? None of us knows exactly how long we have left; let us live a life worthy of the Lord.
Someone once wrote, "Supposing today were your last day on earth, the last mile of the journey you've trod. After all of your struggles, how much are you worth? How much could you take home to God? Don't count as possessions your silver and gold, for tomorrow you leave them behind. And all that is yours to have and to hold are the blessings you've given to mankind. Just what have you done as you've journeyed along, that was really and truly worthwhile? Do you feel you've done good and returned it for wrong? Could you look o'er your life with a smile?"
The Apostle Paul lived his whole Christian life from his conversion on the road to Damascus to his beheading at the hands of the Romans, worthy of the Lord. He gives us an example to emulate in our world today. He wrote in 2 Timothy 4:7,8, "I have fought the good the fight, I have finished the race, I have kept the faith. Finally, there is laid up for me the crown of righteousness, which the Lord, the righteous Judge, will give to me on that Day, and not to me only but also to all who have loved His appearing." Are you living a life worthy of the Lord?